More and more small and medium businesses are financing themselves with loans from P2P platforms
Coombeshead Farm (pictured above) is the site of a successful restaurant and B&B set amongst 66 acres of woodland, in Lewannick, Cornwall.
The business is flourishing now, but it may never have got off the ground without a three-year loan from peer-to-peer lender Folk 2 Folk, the proceeds of which helped buy the £1.5 million 200-year-old property.
Business loans like Coombeshead Farm's are the largest single source of peer-to-peer lending (P2P), which links investors and borrowers via online platforms. Other common types include invoice financing and property and consumer loans.
The total volume of P2P business loans broke the £2 billion barrier for the first time in 2018. The market grew 20.9% last year, slowing down from the break-neck speed of 50.4% growth in 2017 and 65% in 2016.
Providers such as Funding Circle, Assetz Capital, Thin Cats, Folk2Folk and ArchOver all use their online platforms to link investors to small businesses needing finance.
Gross annual new lending, by category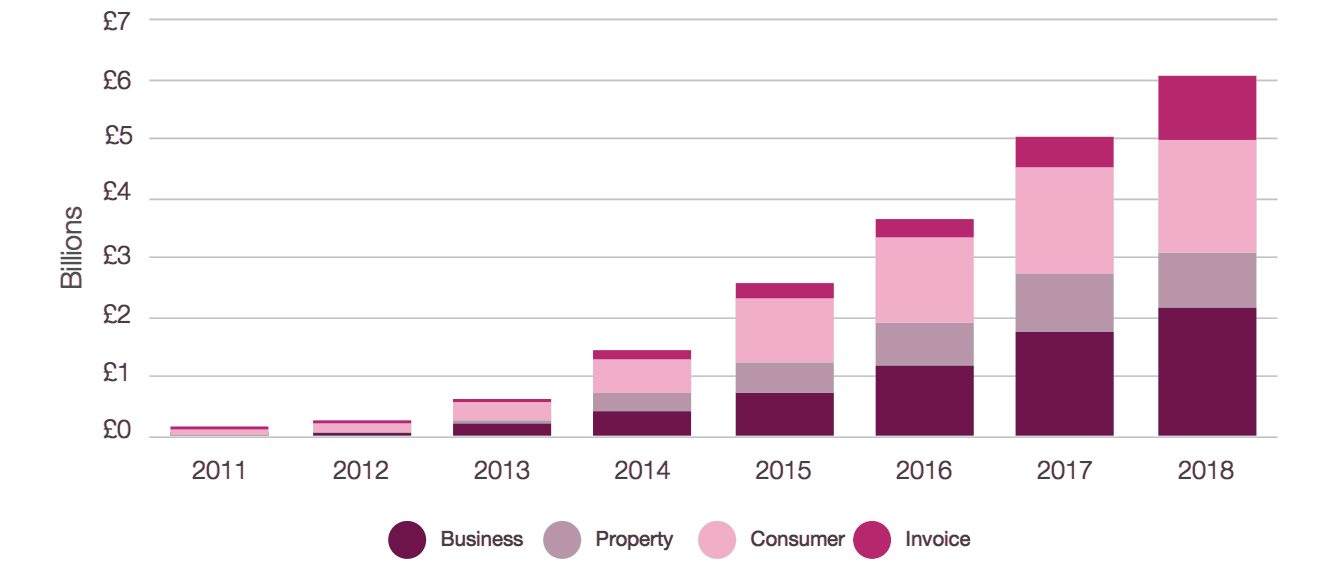 Source: Link Asset Services featuring Brismo data
Why do small businesses like it?
It's a popular form of finance for small businesses for a couple of reasons.
Firstly, P2P platforms are often able to lend where banks don't – many small firms find that they can secure funds through an online platform after their bank has turned them down.
The process is also fast. Some small businesses have reported accessing a P2P loan a few hours (or a few minutes, in some cases) after applying.
At the inaugural Growth Finance Awards this year, we will present the Best P2P Business Lender award to a best-in-class digital platform that's made a demonstrable impact over the past 12 months.
"Peer-to-peer lenders are one of the most important sources of growth finance for small businesses and I look forward to celebrating their efforts later this year," says Guy Tolhurst, founder of Intelligent Partnership, the awards organiser.
"Peer-to-peer lenders are one of the most important sources of growth finance for small businesses and I look forward to celebrating their efforts later this year."
Guy Tolhurst, Founder, Intelligent Partnership
How's the P2P market changing?
Some platforms that didn't use to offer business loans are now looking to enter the space.
Ratesetter, for example, began focusing on business lending in 2017 and had cumulatively lent £1.1 billion to business by the start of this year.
Meanwhile Thin Cats launched a £100 million funding programme in March this year to help private equity-backed firms scale up. It recently lent £5 million to London restaurant chain Flat Iron.
However, net annual returns have been dropping due to more loan defaults. In the second quarter of 2016 net returns were 6.4%, but according to the latest data, net returns now sit at 4.1%.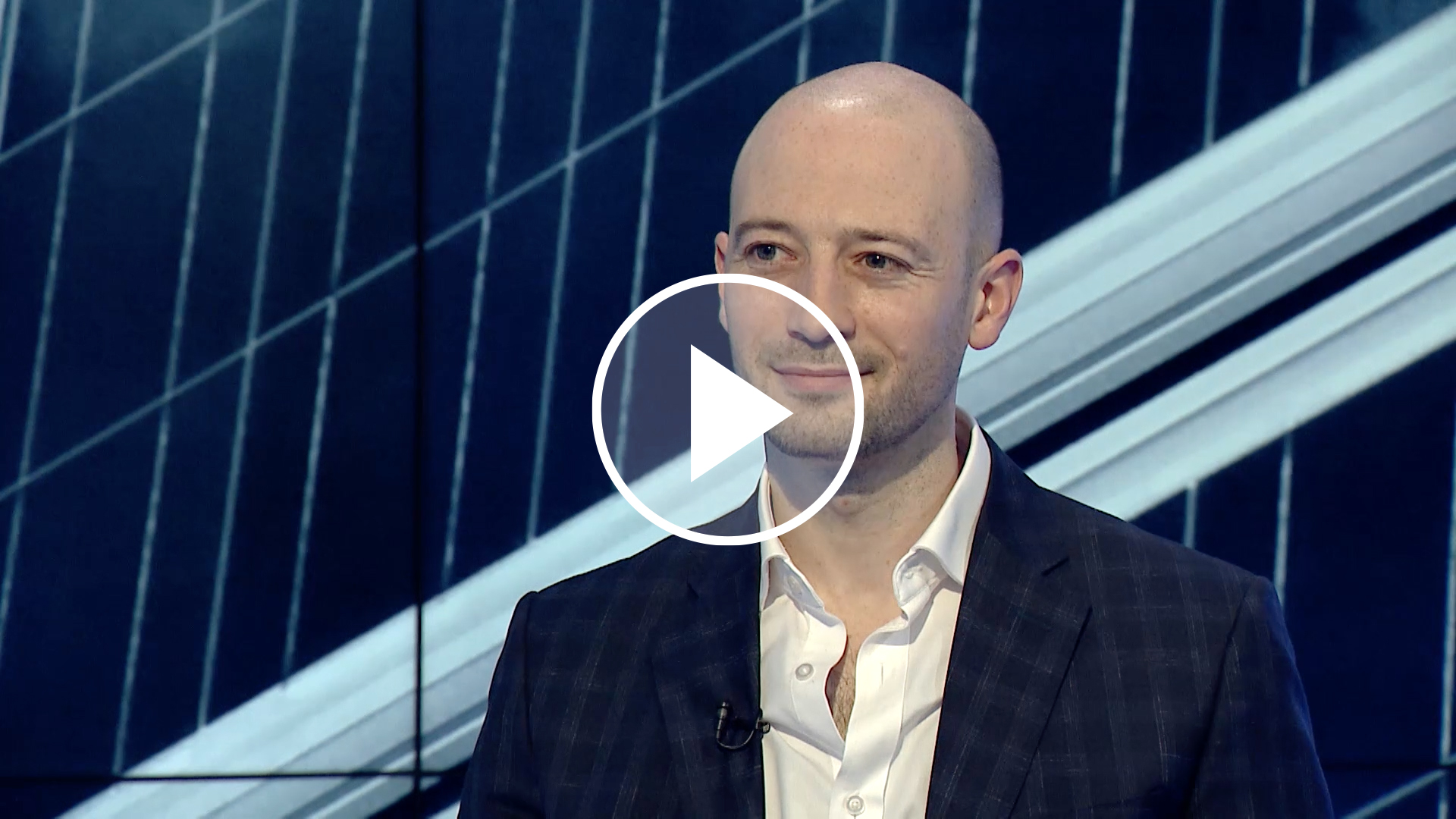 Mario Lupori, Ratesetter, at Intelligent Partnership's 2019 Alternative Finance Showcase
Is regulation a worry for P2P platforms?
Higher losses have prompted more regulatory action. Given how many individual investors take part in P2P platforms, the authorities are trying to make sure that people understand the risks.
For example, P2P investments are not covered by the Financial Services Compensation Scheme, which protects people's cash savings. And a recent report found that 40% of investors had invested more than their total annual income in peer-to-peer products.
The industry is now watching for new rules in the first half of this year from the Financial Conduct Authority (FCA), the regulator that covers the sector.
Possible changes could include marketing restrictions for peer-to-peer platforms, or limits on the amounts that individual investors can invest in P2P.
Unsurprisingly, the platforms themselves are less keen on this. Ratesetter's CEO, for example, argued that the response is "disproportionate" and "clunky".
It's unclear what tighter regulation will mean at this stage. But given that the rules are being framed to protect investors, it seems unlikely that small businesses will face a harder time securing finance.