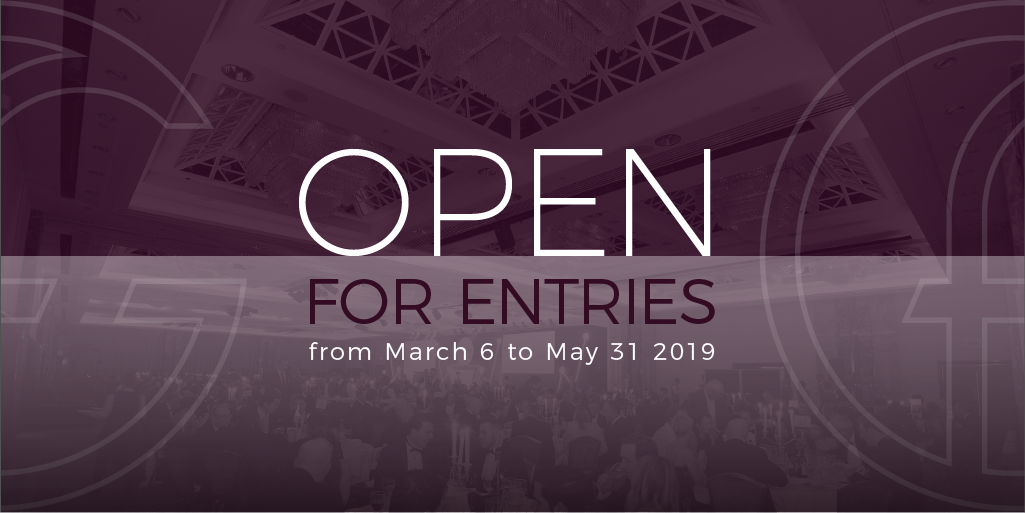 Intelligent Partnership launches brand new awards to celebrate outstanding companies, teams and individuals putting growth finance to work

The winners will be announced at a black-tie dinner for 400 guests on Wednesday September 11 at the Royal Lancaster, London

17 categories recognising excellence across the small and medium-sized business growth finance community are open for entry by May 31
Following the astounding success of our Growth Investor Awards, now in its fifth year, we are delighted to launch the Growth Finance Awards. For the first time it bring  companies and individuals in the growth finance community together, to recognise and celebrate their combined contribution to SME growth ambitions in the UK.
Disrupting traditional forms of business lending, the growth finance community has helped many inspiring small and medium sized businesses to thrive. With this invaluable financial support, they have enabled SMEs to attract and nurture talent, stimulate growth, innovate and expand. Their contribution to UK businesses and the UK economy is worthy of recognition.
Guy Tolhurst, managing director of Intelligent Partnership, commented on the mission of the newly introduced awards:

"The UK's SME community has embraced all forms of growth finance to excel and expand, but its impact is rarely recognised. That's why we're celebrating the providers and champions of growth finance that are contributing 'more than finance' to help businesses scale to even greater heights."
Entries for the Growth Finance Awards are now open until May 31. These Awards recognise companies, teams and individuals that can demonstrate innovation in products, services, technology and marketing; impact on business performance, customers and employees; and how they are actively deploying growth finance, enabling and supporting SMEs.
We will be presenting 17 awards:
Business Growth Enabler
Growth Finance Provider of the Year
Innovative Product of the Year
Best Fund Manager
Best P2P Business Lender
Specialist Lender of the Year
Venture Debt Provider of the Year
Best Invoice Finance Provider
Best Challenger Bank
Digital Lender of the Year
Growth Finance Deal of the Year
Direct Lending Platform of the Year
Best Marketing Campaign
Best Customer Experience
Best Place to Work
Best Use of Technology
Best Use of Growth Finance
The finalists of the first-ever Growth Finance Awards will be announced during June. Over the summer, the shortlisted entrants will go to a second round of judging by a minimum of three experts drawn from an independent panel of more than 35 judges.
All of the judges' scores will be collated to determine the winner in each category. A personalised feedback and benchmarking report will be given to all finalists, providing them with valuable insight on areas of improvement.
The winners will be announced on Wednesday September 11 during a black-tie dinner for 400 movers and shakers from the growth finance industry.
Visit growthfinanceawards.com for more information on the categories and how to enter the competition.
Growth Finance Awards 2019 timeline:
May 31 – entry deadline
June – finalist announcements
September 11 – black-tie awards dinner and winners announced
Our awards pedigree
Since 2015 we have been celebrating exemplars from the investment industry and entrepreneurial leaders through the Growth Investor Awards. These prestigious accolades have rightly become a major focal point in the UK's SME investment community calendar.
Recognising impact beyond investment, these awards highlight the value delivered to the SMEs and the UK economy by investment providers, wealth managers, financial advisers, corporate investors, angel syndicates and investment platforms.
About Intelligent Partnership
At Intelligent Partnership we're passionate about small businesses. We know that they are a vital part of the economy: creating jobs, developing new products, opening up new markets and fuelling regional and national growth.
We want to play our part in promoting the SME sector and, in particular, highlighting the investment and support available to small companies. Putting ourselves at the centre of the wide-ranging capital debate, we want to encourage more people to start their own businesses.
Through our campaigning, research, content, events and awards initiatives, we want to encourage more small businesses to secure vital investment and associated support to scale up and become great businesses.
Media enquiries
For more information about Intelligent Partnership or the Growth Finance Awards, or to arrange interviews, please contact The Events Team:
[t]: 0203 375 1700
[e]: events@intelligent-partnership.com