Photo: Old and New: the Grade II listed Business Design Centre opened in 1862,
which makes it prehistoric compared to some of the companies attending.
Last week we went along to the LendIt Fintech conference in London's Business Design Centre, to meet the people changing the face of SME banking.
We wanted to learn what challenger banks and financial technology ('fintech') companies are doing in order to make life easier for their SME customers.
How are they solving today's problems and preparing for tomorrow?
And what can SMEs expect in the future from their financial partners?
At Lendit, over 1,200 people packed out the conference centre over two days to talk about these topics.
Here's what we found out.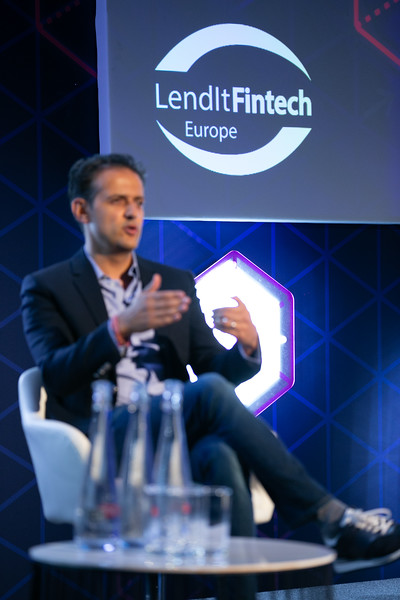 Photo: OakNorth's co-founder and CEO, Rishi Khosla,
set up shop in order to help the underserved SME banking sector.
More and more companies are providing loans and banking services to SMEs
Long gone are the days when a business owner's only choice was the nearest high street bank. 
There's now a multitude of lenders supporting growing businesses. 
Whether high street banks, challengers, peer-to-peer lenders or other specialists, SMEs have more choices than ever before.
Some of the new lenders may not be around in five years' time. Some may find it hard to keep up with the competition, while others could struggle to win enough customers.
But, from the perspective of a small or medium-sized business looking for growth finance, there are plenty of choices.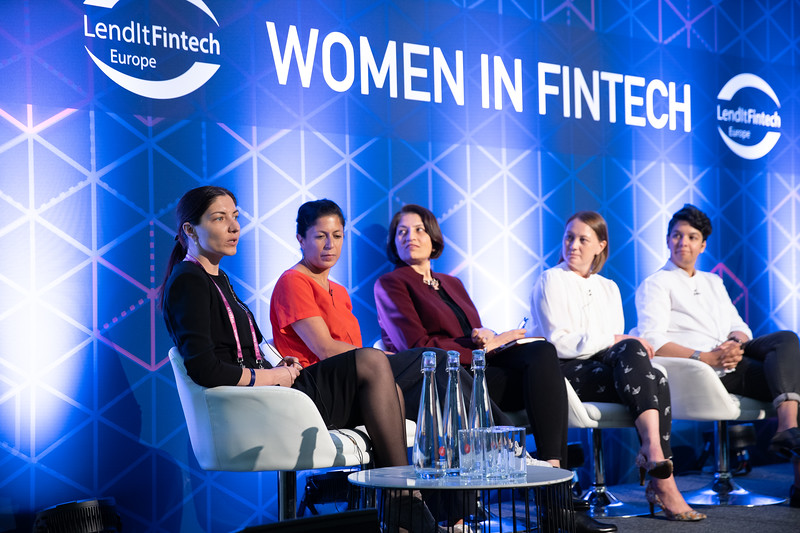 Photo: Female leaders are striving to improve gender equality in fintech.
Innovation … there's lots of it
Technology is enabling lots of innovation to take place in growth finance.
Take OakNorth, which won the award for Best Challenger Bank at this year's Growth Finance Awards.
Its CEO and co-founder Rishi Khosla pointed out on day one that the application of technology allows them to process five times as many transactions as some traditional lenders.
Another nice example that got referenced at Lendit was that of Tide – the app-based business current account provider that won the award for Best Use of Technology at this year's Growth Finance Awards.
As the audience learned, earlier this year Tide broke a world record for the fastest-ever account opening. One of its customers managed to open an account in two minutes and 14 seconds.
It's all about data
The more data that a growth finance provider can collect, the smarter it becomes. 
That's because recent advances in machine learning have made data even more key to success. Having large amounts of information allows a lender to predict more accurately how risky it is to make a loan.
And the more precise their predictions can be, the more reliably credit decisions can be automated. That means growth finance providers can make more loans to more businesses.
So growth finance providers are thinking very carefully about how to collect and analyse more data.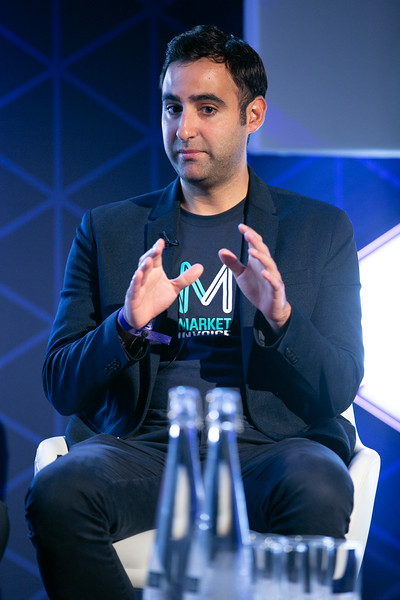 Photo: Anil Stocker, from MarketInvoice,
tells the audience about his company's successful partnership with Barclays.
Collaboration is key
Although growth finance providers are going head to head in certain areas, in others they are much more collaborative. 
In particular, banks and fintechs are working together to help solve problems for SME borrowers.
Banks and fintechs complement each other rather well: banks have capital to deploy but are often burdened by regulation and legacy issues, while financial technology companies are nimble but need funds to scale.
One good example of collaboration working well is the partnership between MarketInvoice, the invoice finance provider, with Barclays, the high street bank.
In 2018, Barclays took a minority stake in MarketInvoice in order to give its customers access to MarketInvoice's platform. One year on, MarketInvoice is now the core invoice finance solution for the bank's UK customers. 
Talking about the future of the relationship at Lendit, CEO and co-founder Anil Stocker said: "This is just the beginning".