The best fund managers can demonstrate impact beyond investment in how they enable the growth of investee companies…
The Best SEIS Investment Manager Award, sponsored by RW Blears, recognises providers specialising in Seed Enterprise Investment Schemes who can demonstrate innovation in product development and impact on SME growth. Reviewed in context of size of client base and proportion of SEIS investment in client portfolios, a panel of judges will score each entry based on questions related to Increase in investment volume and performance, Impact on investee companies, Product development, Adviser outreach, and Management of risk.
Please contact Michelle Powell on michelle@intelligent-partnership.com or 0203 375 1705 for further information.
A fee of £195 + VAT is payable on completion of entering this category.
 SPONSOR
Adam Lawrence, Solicitor at RW Blears LLP
"Since the SEIS was launched in 2012, 6,515 individual companies have received investment through the scheme and £606m in investment has been raised, according to HMRC. Like the SEIS, the Growth Investor Awards have quickly become established as an important part of the alternative investment landscape. We are delighted to be supporting both again this year – encouraging more alternative investment managers to look seriously at investment in start-ups and providing continued support to the UK's entrepreneurial community"
Past Winners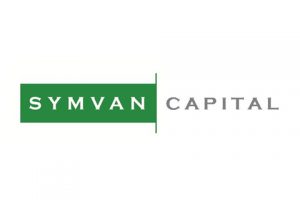 he Symvan Group ("Symvan") incorporates Symvan Capital Limited, with an asset-management arm and Symvan Securities, providing corporate finance advisory services.
Symvan Capital is an investment fund advisor dedicated to finding start-up businesses suitable for investment and then supporting them when funds have been provided. We provide an alternative investment approach to SME investing with the aim of delivering superior returns.
Symvan's principals bring sector-focused SME corporate finance experience, rather than a background of just traditional asset management. Our tax efficient technology-focused portfolios are relatively small compared to competitors, allowing us to devote greater resource and time for the success of the investee company, rather than a short-term view by maximizing the funds raised. Whilst our decisions are always in the best interests of the companies' shareholders, our focus rests primarily on helping investee companies achieve the necessary follow-on capital they will require to grow, 'cross-fertilising' companies within our own network of professional and industry contacts, and ensuring each has the advice and support needed to successfully navigate the pitfalls every start-up typically faces.
How are we different? We employ a 'deeper not wider' approach to investments. We limit the number of investee companies so we can spend more time with management before investing, and make sure portfolio companies are given the necessary time and resource to fully take advantage of our ability to support them with follow-on funding. Symvan Securities is our corporate finance advisory business dedicated to working with our portfolio companies to assist them with follow-on funding requirements.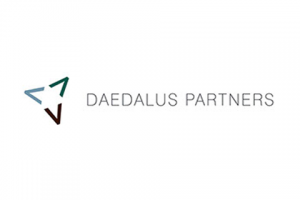 Click to see our Current Opportunities and Previous Ventures
Formed in 2011, Daedalus Partners specialises in sourcing unique investment opportunities that offer the potential for superior returns as well as the tax incentives available under the Enterprise Investment Scheme (EIS) and Seed Enterprise Investment Scheme (SEIS).
We currently have over £130 million of funds under management and invest across a range of sectors that are typically experiencing high growth or consolidation. Our investment portfolio includes mobile game and app development, international telecoms and bandwidth, food and drink, media, leisure and real estate businesses.
Our objective is to partner with best-in-class operational teams who share our core values of Innovation, Transparency and Integrity to help their businesses to grow and to create substantial value for investors. We firmly believe in putting our clients first, and at the heart of all of our investments there is a clear and tangible alignment of interests between Daedalus, investors and, where appropriate, the operational management teams.