A variety of platforms have emerged to enable investment 
in growing small to medium sized enterprises…
The Best Investment Platform award recognises any type of investment platform including angel networks and crowd-funding sites. Providing an opportunity for any type of investment platform to differentiate itself, this award will be judged on answers supplied to questions related to Volume of investment, User experience and Product innovation.
Please contact Michelle Powell on michelle@intelligent-partnership.com or 0203 375 1705 for further information.
A fee of £195 + VAT is payable on completion of entering this category.
Michael Hayman MBE, co-founder of high growth campaigns firm Seven Hills
"The UK has experienced a remarkable enterprise upsurge since 2010, with over 700,000 new companies created – thanks in no small part to supportive schemes from Government like EIS and SEIS. I am delighted to support the Growth Investor Awards in its campaign to recognise the impact of these schemes on the economy and the entrepreneurs who are optimising growth capital to create jobs and wealth for the nation."
---
Past Winner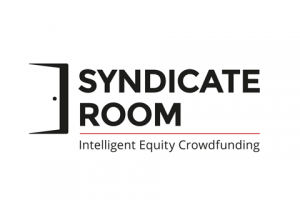 At SyndicateRoom, our focus is you – the investor. We believe that everyone should have equal access to sophisticated investment opportunities, and that you should get the same deal as the professionals.
This philosophy first manifested itself in our 'investor-led' equity investing model, which made it possible for individual investors to invest alongside angel investors and on the same economic terms. Since pioneering the investor-led model we have collaborated with leading industry organisations, such as Gust (the largest angel investment platform in the world) and Wayra (a leading startup accelerator), to bring our members the best deals and, most recently, rocked the world of crowdfunding once again by becoming the first and only online equity investment platform to give members access to public markets.
And we're going to keep on pushing the envelope.
Everything we do is in pursuit of achieving our vision of a fair, sustainable and transparent online investment industry. We invite you to join us on our journey.