The best fund managers add value above and beyond their investment to enable the growth of investee companies…
The Best EIS Investment Manager Award recognises providers specialising in Enterprise Investment Schemes who can demonstrate innovation in product development and impact on SME growth. Reviewed in context of size of client base and proportion of EIS investment in client portfolios, a panel of judges will score each entry based on questions related to Increase in investment volume and performance, Impact on investee companies, Product development, Adviser outreach, and Management of risk.
Please contact Michelle Powell on michelle@intelligent-partnership.com or 0203 375 1705 for further information.
A fee of £195 + VAT is payable on completion of entering this category.
SPONSOR
Stephen Geddes, Managing Director of Mainspring Fund Services
"Over 24,500 individual companies have received investment through the EIS scheme since it was launched in 1993, and over £14bn of funds have been raised according to HMRC. As a leading supplier of fund administration and custody services to private equity, venture capital, EIS, and other alternative fund managers in the UK, Mainspring is proud to support the Growth Investor Awards in its campaign to recognise the considerable contribution of the SME fund management community. By providing the core of their fund operations, Mainspring empowers fund managers to focus their time and energies on their portfolio."
Past Winners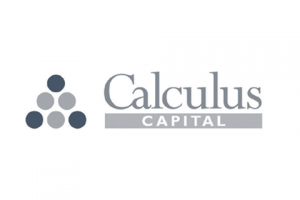 Calculus Capital was founded in 1999 by John Glencross and Susan McDonald, following careers at senior levels in leading investment banks. They saw an opportunity to create an EIS Fund which would deliver the benefits of EIS investing, whilst providing stronger risk mitigation than investing in single EIS Qualifying Companies. With the co-operation of the The Inland Revenue (now HMRC) and working within existing legislation, Calculus created the UK's first approved EIS Fund in 1999/2000 tailored to the needs of private investors. Since then, they have gone on to launch 17 EIS Funds and a further 2 VCTs.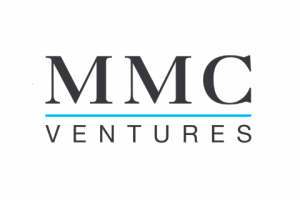 MMC is one of the most active venture capital investors in the UK. We back entrepreneurs based in the UK with global ambition, and partner with them to provide capital and strategic input as they grow.
Founded in 2000, MMC has built a nationwide network that sources our proprietary deal flow and provides valuable connections for our portfolio.
We believe in putting our money where our mouth is. Of the £180m currently under management, over £11m has been invested by the MMC team – on the same terms as our investors.
Our investors are individuals and institutions whose risk appetite, outlook and values match our own. They invest through MMC fund structures that allow us to maximise their returns.