BEST BPR INVESTMENT MANAGER – Non AIM

The best fund managers can demonstrate impact beyond investment in how they enable the growth of investee companies…
The Best BPR Investment Manager Non AIM award recognises providers specialising in non AIM investments qualifying for Business Property Relief who can demonstrate innovation in product development and impact on SME growth. Reviewed in context of size of client base and proportion of BPR investment in client portfolios, a panel of judges will score each entry based on questions related to Increase in investment volume and performance, Impact on investee companies, Selection of investee companies, Product development, and Adviser outreach.
2017 Finalists:
Downing
Foresight Group
Octopus Investments
Puma Investments
TIME Investments
Triple Point
Please contact Michelle Powell on michelle@intelligent-partnership.com or 0203 375 1705 for further information.
A fee of £195 + VAT is payable on completion of entering this category.
 SPONSOR
Martin Auger, Director at Reyker
"Reyker is pleased to be part of this year's Growth Investor Awards by sponsoring the award for the Best BPR Investment Manager. With BPR products fulfilling a market need for estate planning solutions, it is important to recognise the role of providers and investment managers in both delivering good products to investors as well as ensuring that solidly performing businesses are passed down through generations rather than being broken up or sold."
Past Winners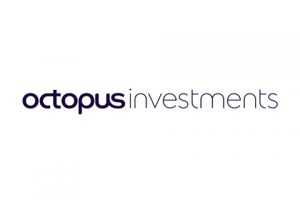 Our founders' obsession with always delivering something better has led us on a unique journey. Today we are building companies that people love and which make a difference.
We now have close to 500 employees and manage £6 billion on behalf of more than 50,000 investors. We've built market-leading positions in tax-efficient investment, smaller company financing, renewable energy and healthcare. But no matter how big we get, we'll keep doing the simple things well and keep looking after each of our customers, day in, day out.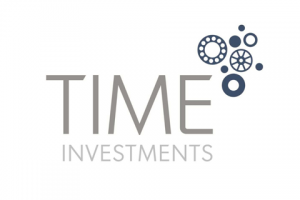 TIME Investments is an award winning investment manager specialising in tax efficient investment solutions and long income property funds. Our original Inheritance Tax (IHT) service holds a 21 year track record of successfully achieving IHT savings for our investors, which we believe is the longest in our market. We also manage two innovative open ended property funds, which invest in residential ground rents and commercial property subject to long leases. Combined we have over £600 million in assets under management. Our original fund, TIME:Freehold, boasts a 23 year track record of delivering consistent, inflation beating returns and continuous liquidity.
At TIME, our mission is to create transparent investment opportunities that bring long lasting peace of mind to investors and their financial advisers by seeking stable performance and consistent liquidity. To do this we have established a culture that revolves around our clients, with our teams regularly going above and beyond to create an experience that we are proud of. We do not take any unnecessary risks including the use of gearing and are recognised for our exceptional customer service.